Career Exploration | Job Preparation
Prepare to Enter the Workforce
Start preparing for your future career now by searching careers, preparing your resume and exploring the military.
Getting Started
If you plan to enter the workforce directly after high school or work your way through college, we can help you with the process.
Job Search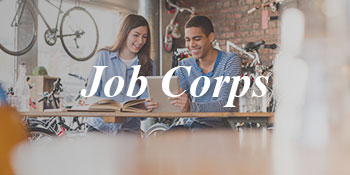 Job Corps
Job Corps is a program administered by the United States Department of Labor that offers free-of-charge education and vocational training to young men and women ages 16-24. There are certain job training programs and some strict rules for this program based on the location. Some of the benefits include:
Living on campus with furnished room with a roommate
A living allowance
Recreational activities
Books and supplies
Clothing for career training
Basic medical care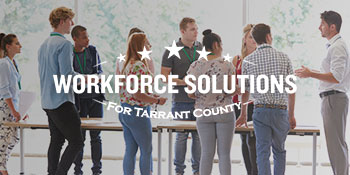 Workforce Solutions
Workforce Solutions for Tarrant County has different locations for individuals to learn how to make themselves a better candidate for a job. Workforce Solutions has a Rise Up program for 16-24-year-olds. This program can help with:
Returning to high school
Earning a GED
Qualifying for scholarships
Securing a job
Landing an internship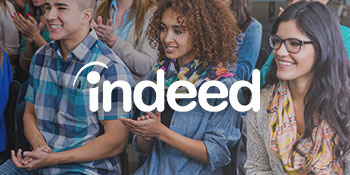 Indeed
Indeed is a search engine with millions of jobs posted! Adding a resume will help employers find the right candidate for the position. Searching for jobs is now even easier through Indeed. Type in an area and career field, and start exploring!
Resume Help
A resume is a document that reflects a person's career, achievements and education. A resume may be required for the following:
Applying for a job
Applying for a scholarship
Requesting a letter of recommendation
Applying for a program or college admissions
Resume Tips
Be consistent
Verb tense, spacing, tab use, information displays, date displays, font style, font size, etc.
If you are emailing a resume, save and send it as a PDF
This format reduces size and formatting issues.
Specific reference names belong on a separate document
Applications often require a separate document with references.
Be clear and concise
Resumes should not be long.
Use standard English grammar and spelling
Proofread your resume closely.
Limit resume to one page
There are exceptions to this rule, but that won't be until you have more experience.
Have your resume critiqued or looked over by another before you submit it
Your parent, teacher or counselor may have suggestions to improve your resume.
Do not exaggerate or lie on your resume
Untrue information is cause for termination.
Employment After the Military
Military experience can guide you toward your career path. These tools can help you explore all of your career options after your military service.
Learn More