Testing | TSI
What is the TSI?
The purpose of the TSI Assessment test is to provide you with useful information about your academic skills in reading, writing and math. The results of the assessment are used by academic advisors and counselors to determine your course placement. You cannot "pass" or "fail" the placement test, but it is important that you do your very best on these tests so that you will have an accurate measure of your academic skills.
TSI Breakdown
The TSI is part of the Texas Success Inititatives designed to help determine if you are ready for college-level coursework in reading, writing and math. If you are an entry college student in Texas, you're required to take the TSI unless you are already exempt.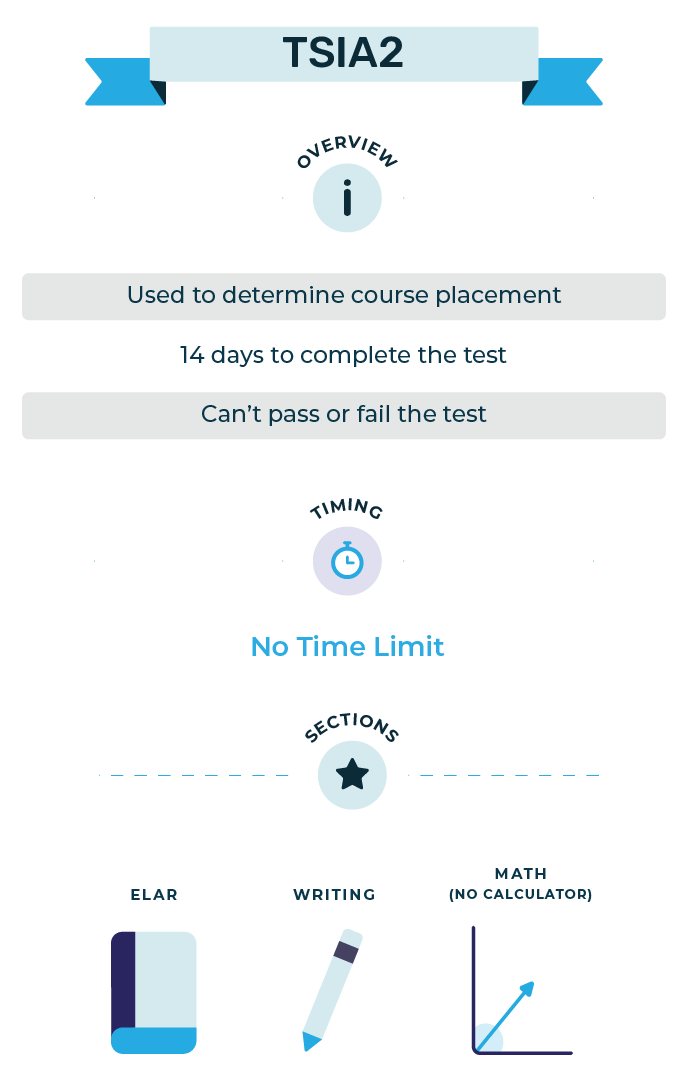 Scored a 23 or higher on the ACT composite and a minimum of 19 on both the English and math tests
SAT administered prior to March 2016: Earned a combined (verbal critical reading + math) SAT score of 1070, with a minimum score of 500 on both sections
Score of at least 4000 on the English III and/or Algebra II STAAR End-of-Course exams
Veterans, active duty personnel, and a student who is serving or, for at least 3 years preceding enrollment, has served as a member of a reserve component of the U.S. armed services
Transfer from another institution having satisfactorily completed college-level coursework, including dual-credit programs
Enroll in a certificate program of one year or less (Level One certificates, 42 or fewer credit hours or equivalent) at a public community or technical college
FAQs
Where do I take the TSI?
Check if your campus has a test site and dates. If not, they're usually at local university or community colleges.
How much do I have to pay to take the TSI?
Local colleges are usually free and universities average about $50.00 for the TSI.
When do I take the TSI?
You can take the TSI from the first day of senior year until August before freshman year of college.
What do I need to bring on Test Day?
For Test Day, you will need to bring:
Photo ID
Watch the pre-assessment activity (given by the college)
Receipt of payment (price ranges depending on college)
Remember to always arrive at least 15 minutes early to the testing location.
How do I study for the TSI?
There are many free resources for you to study for the TSI. Some are listed below: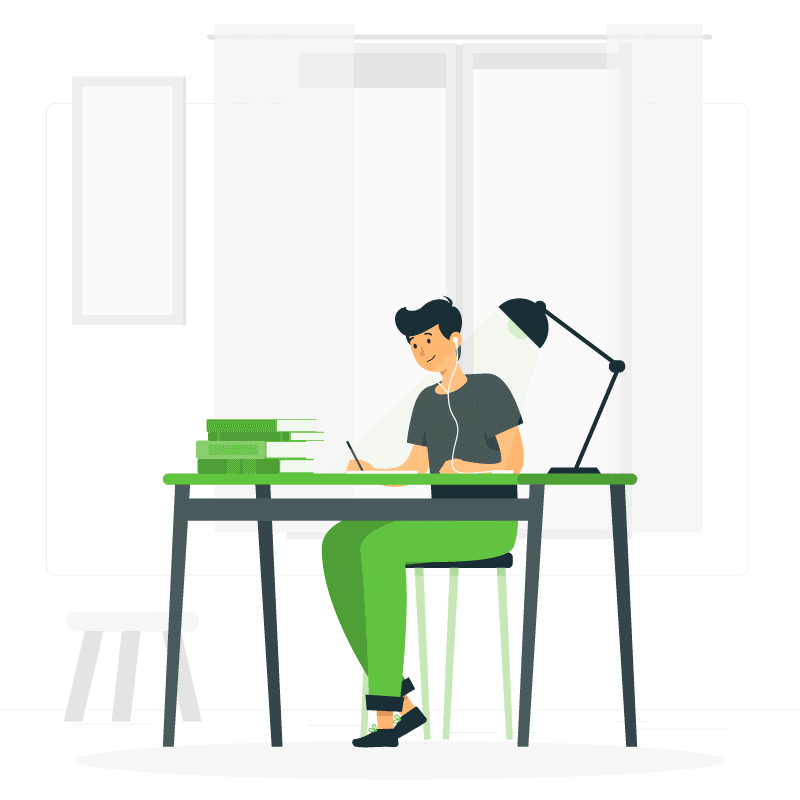 TSI Tips
#1
You may retest as many times as you'd like but will need a test referral form and there is a retest fee that will depend on the location you tested at.
#2
You can't pass or fail the TSI Assessment, but it does help determine an accurate measurement of your academic skills, so you should do your very best.
#3
If you decide to take the test in one sitting, the average test time is about 3-5 hours to complete.
#4
The results of the TSI Assessment are a key factor in determining the course(s) in which you can enroll.
#5
Use scratch paper to take notes, write down your thoughts and work through problems.
#6
Your scores are going to be generated immediately after it's been completed and an unoffical copy of the scores will be given via email.
#7
The test is not timed, but you have 14 days to complete the entire TSI. If you don't finish the test in 14 days, your test will be graded on what you completed.